In this chapter, we explain what a campaign strategy is. We show various examples of different types of campaign strategies that activists use, and we provide you with workshops to help you write your own!
Chapter quality: ⭐️⭐️⭐️⭐️ (4/5)
With a good campaign strategy, your movement or campaign makes more impact. In the articles below, we help you define what exactly the change is that you want to achieve, and what steps you need to take to get there.
Before you can start to define your strategy, you need to get a group of likeminded people together and organise yourselves. After you have defined your strategy, we recommend you to browse through our list of tactics to get inspiration.
Write your strategy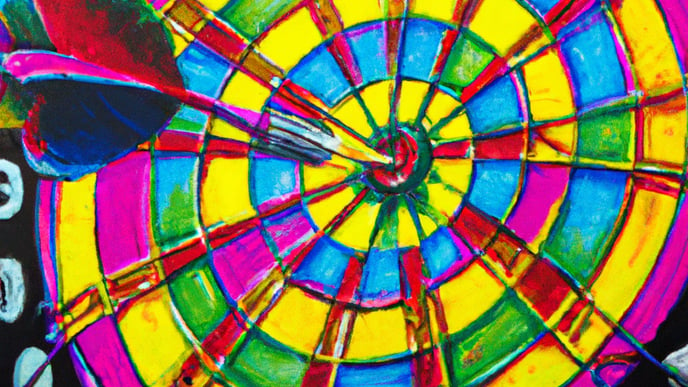 Other strategy guides
Political party strategy
Local context
The local context across countries can impact activists trying to develop their strategy in various ways. For example, the political system, the legal framework, the media landscape, the cultural norms, and the public opinion can all affect the opportunities and challenges that activists face. Depending on the context, activists may need to adapt their goals, tactics, messages, allies, and risks. Some general examples are:
In a democratic country with a strong civil society and a free press, activists may have more space to voice their demands and mobilize support through peaceful protests, petitions, campaigns, and lobbying.

In an authoritarian country with a repressive regime and a controlled media, activists may have less space to express their dissent and may face more threats and violence. They may need to use more covert and creative ways to communicate and organize, such as encryption, art, humor, or symbolism.

In a country with a diverse and divided society, activists may have to deal with different and sometimes conflicting interests and identities among their potential supporters and opponents. They may need to build bridges and coalitions across different groups and sectors, and avoid alienating or polarizing others.

In a country with a dominant and oppressive culture, activists may have to challenge deeply ingrained norms and values that justify or normalize injustice and discrimination. They may need to raise awareness and educate people about the issues they are fighting for, and use cultural expressions and narratives that resonate with their audience.
⚠️ Urgent request: Please don't scroll away
We ask you, humbly, to help. We depend on donations to stay free and independent. But very few people decide to donate.
Activist Handbook trains 6000 new activists every month. We are a nonprofit and we have published over 450+ guides for change-makers.
We appreciate any donation, no matter how small. Give whatever you can afford this month:
Case studies
This section still needs to be written! What strategies have groups used, or are groups currently using? What has worked? How is success defined? What specific campaigns are worthy of study, for their success or 'failure' or 'nearly-success'?
Improve this chapter
You can make this chapter about campaign strategies better!
Some potential new sub-pages/sections:
What is a campaign strategy?

Types of campaign strategies:

Different models of categorising strategies, for example:

political/activist/nonprofit strategy

aboveground/underground

community/big organizing

mobilizing/organizing

working within the system/challenging the system

violent or nonviolent?

How do develop your own strategy?

Writing a strategy for a new initiative

Improving your current strategy

Workshops

Vision

💡 Vision gallery: To help people to think big and find a common vision.

⚡️ Forcefield analysis: To help you figure out what forces are working against you, and which are helping you move in the right direction.

🌳 Problem tree analysis (root cause analysis/problem analysis): To find the root causes of problems.

🚶 Critical path analysis: To find out what needs to happen to bring about change.

🏷 Naming political assumptions: To create a better understanding in the different ways people view the world.

Interventions: things your movement can change about society/in a community (see more in 'types of strategies')
Chapter organisation:
Add link to 'power mapping' guide on 'stakeholders' page
Search keywords
People are searching for:
| Keywords | Monthly global searches* | Relevancy |
| --- | --- | --- |
| strategy activism | 0 | high |
| activist strategy | 70 | medium |
| activist strategies | 160 | high |
| campaign strategy | 2.7K | high |
| forms of activism | 330 | high |
| types of activism | 1.3K | high |
| How to deal with opposition | 140 | high |
| problem analysis | 6.6K | low |
| root cause analysis | 90.5K | low |
| 5why analysis | 14.8K | low |
| How to be an effective ally | 30 | high |
| How to run an effective campaign | 20 | medium |
| How to make your activism more effective | 0 | high |
| power mapping (overlap with irrelevant 'power outage map') | 9.9K | medium |
*According to Semrush
External resources
Creative Commons resources
Copyright resources